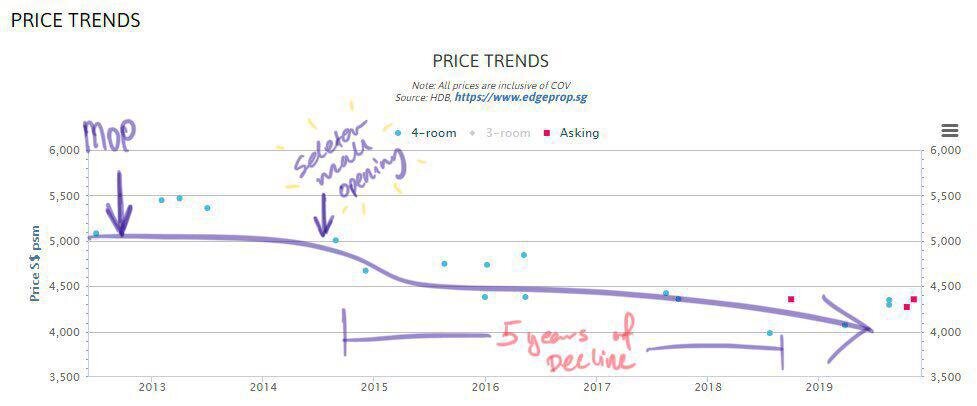 Should you sell your HDB flat immediately after the 5th year or should you wait?
If you're not already aware, there's 2 school of thoughts on this issue.
Sell Immediately Upon MOP
Remember how much you bought your BTO flat for? $250k – $300k?
How much can you sell it for today? $450k – $550k? 1.5x , 2x of your purchase price?
Do you remember how much cash you paid as deposit during HDB booking?
Most of you today can walk away with $80k to $130k in cash after paying off all legal fees and the agent's 2% sales commissions.
It's no wonder we see getting a BTO booking as good as striking 4D.
The payout will come 8 years later (3 years of waiting and 5 years of Minimum Occupation Period)
Sell Slightly Later, 3-5 Years After MOP Or More.
"I'm going to wait for the Sengkang Integrated Hub in front of my house then confirm price go up…"
"I'm going to wait for the new MRT line to open at my door-step in 2 years confirm price 2x."
The idea that your property price will increase due to upcoming amenities is an interesting one.
So let's study a property located in an amazing area.
In 2013, Blk 436D Fernvale was just any other BTO flat that just reached 5 yrs old.
3 sharp owners sold their 4rm flats between$514k to $525k.
This was before Seletar Mall was completed. They didn't wait for the amenities to complete.
For them walking away with $200k in cash profits was enough.
On 28 Nov 2014, Seletar Mall with a cinema, supermarket, aircon food-court, restaurants and banks opened.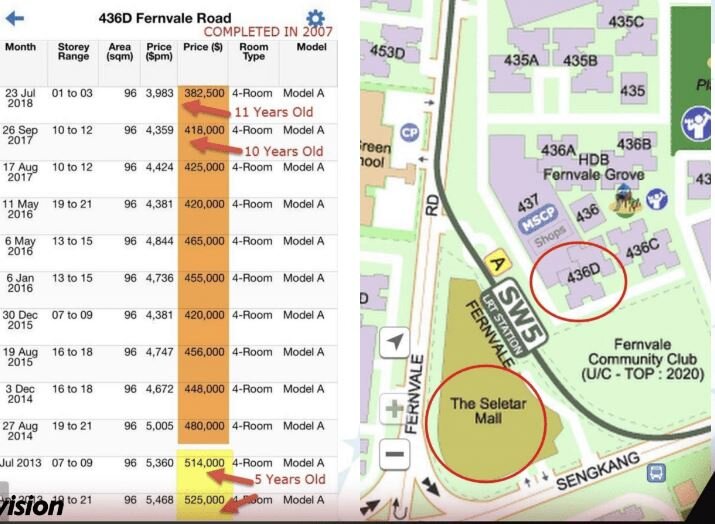 Did prices rise with Seletar Mall's opening?
Numbers Don't Lie
Those who sold on the 5th year made the most profits, all 3 sold above $500k.
Followed by those that sold on the 6th year.
Those who waited to sell 10 years after the MOP sold their flats for $124,000 lesser. Some even sold below $400k.
This trend works for so many other BTO projects that have gone through the 5th to 10th year mark, from Punggol, Fernvale & Sengkang.
More owners this generation are aware of this trend, and some even call me 6 months before their MOP date.
So yes – you have every right to be worried about this impending loss of profits.
But it's more important to understand why you are selling today.
We frequently advise clients to upgrade only if they have a clear need to go for a better property.
Rushing For Profits Blindly Today Will Leave You Buying A Property With Regret.
Being in this line for so long, we're happy to see so clients returning to us in 2019 to finally execute their plan.
One of them has seen their house value drop by $30k-$35k since the last time we met.
But that's not important to him as today he's in a better position to upgrade without any financial burden.
In conclusion, while it pays to sell your HDB BTO flat on the 5th year to max out your cash profits, it helps to ask yourself if you really need to upgrade to a better property now or perhaps you should wait out when there is a real need to upgrade.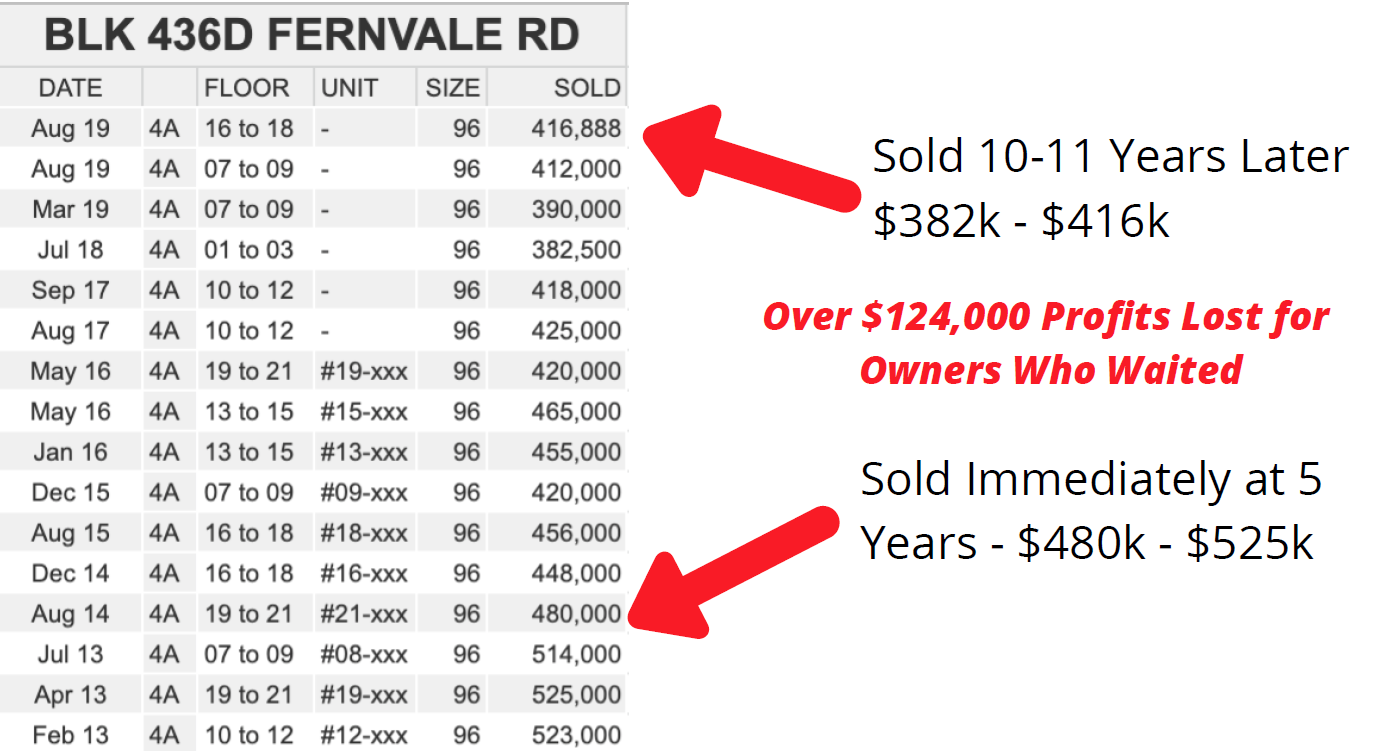 Conclusion: If You Have a Plan, Proceed
It's important to know what you will be buying after you sell. While HDB profits reach it's peak after the 5th year that doesn't mean you should rush to sell.
Why are you selling should be the 1st question you ask yourself whether you are upgrading to a private property or a bigger HDB flat.
Talk to us if you want to explore the idea of selling and upgrading to the next property with clarity.