How can you increase your chances of getting alot more cash for your HDB flat when selling? You can use the extra profits to upgrade to a better asset class like the right condo or buying a bigger HDB flat.
We've sold over 92 HDB flats in 2022 and a big majority of them got an extra $20,000 to $72,000 in Cash Over Valuation.
https://www.instagram.com/p/CThIdA1BiAi/ – Sold $7m landed in 12 days after taking over from an agent marketing for 13 months:
https://www.instagram.com/p/CR8ARB5lvym/ – There are hundreds of articles and blog posts on Google written by 'so-called' experts but we have literally sold and purchased over 1000+ properties since 2015 for out clients.
So if you would like to get actionable tips that work read on!
1: Paint Your Property White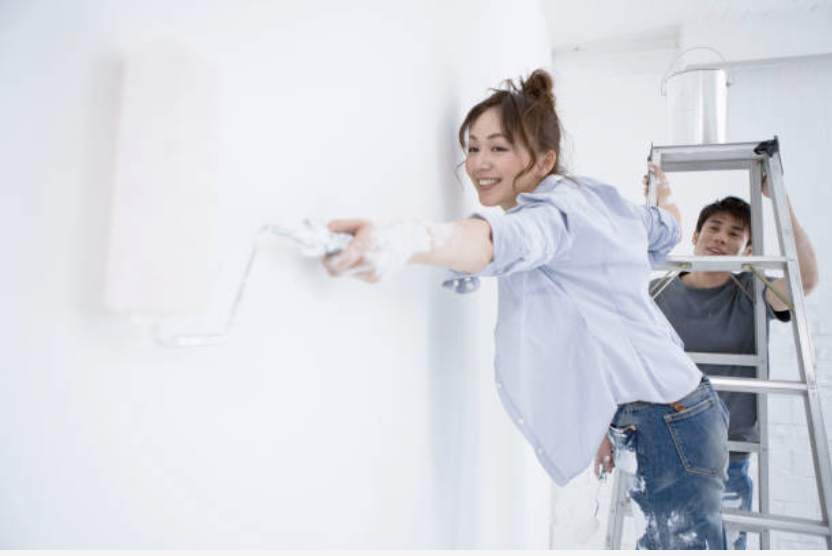 "We have tried to sell for over 10 months with xxxx. There are viewings but no offers.."
After more than 1 year trying to sell their property with another, Josh, the property seller had enough. He decided to call us in and immediately we told him that his property simply needed a white fresh coat of paint.
His walls were a mix of green and yellow. While he loved how his property looked he wasn't aware that buyers found his property too..dizzying.
Less than 3 days in, we found a buyer and it was halfway through painting the house. We knew it would sell fast since that's the first thing we advise all our clients to do.
It's no fluke. It works and we have too many experiences to share.
Don't underestimate the power of white paint.
2: Declutter

Ok I admit that this is not a new tip. However it is too important to ignore so it's good to reinforce it.
You've been to South Africa and it's majestic safari tours and maybe you have a cute trophy to display on your TV cabinet.
And if you've been all around the world, collecting these trinkets it will pile up.
Keep all your small stuff in your store and have as little items as possible outside.
You want a buyer to imagine themselves living in the home, lazing around the sofa enjoying the breeze in the living room. You wouldn't want them to be distracted with small items all over the house.
3: Pricing Strategically
Who wouldn't want to sell their properties for a record price.
Unfortunately we can't share everything on pricing strategically online but here is a good idea how we do it.
3 weeks ago, we had a 4-Room Tampines property seller who couldn't sell their property for over 10 months.
When they first called me I couldn't believe that this new cluster of HDB flats couldn't sell for so long. Their price expectation was $650,000.

I saw that their agent was advertising the property at $670,000
We sold their property at $677,000 in 7 days that they couldn't believe it at first.
Hint: Simply going to Propertyguru.com and looking at the high 'Listed Prices' is not a good place to start pricing your property.
Advertisement price and final price are 2 different things. Let's leave it at that.
4: Active Marketing
https://www.instagram.com/p/CQaVMaWLURF/
Do you wonder why there are still property sellers who eventually engage a property agent after 6 months of failed marketing?
They realized that advertising on Carousell was getting them prank calls instead of real buyers.
If you are engaging a property agent then he/she should be advertising your property on Propertyguru.com and 99.co at the very least.
Anything more than that is a a bonus.
After selling hundreds of properties we know that Propertyguru.com brings in about 90% of our buyers.
Of course simply advertising on Propertyguru is not enough. You will need clear and beautiful pictures of the property and complete descriptions.
Secondly, we'll just squeeze this in, it's important to actively engage the buyers that have viewed your property (that is your agent's job!) and for him to work his magic to convince the buyers to put in a good offer.
So remind your agent to follow-up with 100% of the buyers and get an offer first no matter how low and work it up!
5: Don't Ask for Extension
If you are a property owner selling and buying a property concurrently your agent would probably ask a buyer for an added extended stay beyond your property ownership status.
For example, you will ask a 2 months extension from a buyer right from the start so that you will have a place to stay in between (so you wouldn't have to bunk in your sister's extra common room)
From our experience the moment we tell a potential buyer over the phone, that your property requires some form of extended stay, they will keep quiet…and put down the phone.
Out of 10 potential buyers who could be paying you your target price you now have 2-3 interested buyers.
No wonder most sellers can't sell their properties even if they are the cheapest in the area!
There are many benefits of not getting an extension that you are missing out on (if you are asking for extension)
Conclusion
The above 5 strategies are the only ones we can share publicly for now but they are enough for you to get a good price for your property when selling.
I wish you all the luck in your plans.