Some disclaimer, information below are my opinion derived from on the ground experience as a professional real estate agent, my personal experience and also from being a skeptic of daily marketing hype from developers.
Over the past 4-6 wks, I've received at leats 1-2 weekly enquiries from existing and potential clients regarding the upcoming EC launches in Sumang and Tampines Ave 10.
Now, personally I applied for a BTO 4 times. I applied with the Married Child Priority Scheme thinking I would get a favourable ballot number each time.
After 1.5yrs and on the 4th attempt, we got a decent 100 out of 500 ballot numbers. I started applying at the age of 29. At the age of 30.5yrs old, I got the ballot. The BTO was expected to complete by the time I turn 34yrs old. I would be able to sell upon MOP at the age of 39.
The BTO I applied for was $520k for a 5rm in Tampines.
After placing my initial deposit, buyers remorse started to sink in. The only real reason I took up that unit was because, after 3 failed attempts I was just desperate.
I convinced my fiance and we cancelled the BTO. I felt I'd be too old to work on our 2nd property if I will be 39yrs old after MOP.
Naturally she assumed I would be going for a new EC launch.
We were barred for 1 year to apply for any BTO or EC due to our recent cancellation but that was fine as the next EC launch was over a year to go.
But going for a brand new EC means the same thing, I have to ballot successfully, wait for the construction and MOP. By then I would be 40-42yrs old. Even older.
So I decided to take a break from house hunting for myself.
Then came in the EC enquiries from clients.
Usually us agents would be and should be excited with the prospect of being able to assist a client purchase an EC unit (hint: HUGE COMMISSIONS FROM DEVELOPERS).
Fact: Buying EC is not the same as BTO.
YOU NEED CASH ON HAND for deposit. 5% of purchase price to be exact.
How much will Sumang and Tampines Ave 10 cost?
Avg cost of $1100psf works out to be around $1.05mil 3bed similar to your 4rm BTO size (90sqm)
Now you need to be famliar with the loan structure here in Singapore. If you and your partner earns a combined income of $10,000/month. You will be cleared for a loan approval of
$600,000.
So you want to buy that 3bedroom 90sqm unit?
Purchase price $1.05mil minus
Loan $600,000
= you need $450,000 in CASH & CPF for your EC purchase.
Wait. What?
Uhhhhhhhh?
Close to half a million dollars needed to buy an EC?
What happened to buying Lexus at Toyota price analogy by Past Housing Minister Khaw Boon Wan?
If I were to reverse engineer the loan situation,
your $600k forms 75% of the maximum loan amount, then balance 25% or $200,000 is in Cash/CPF. This means you can afford to buy ~$800k max.
What can you get at $800k? ($800/ 1100psf = 67sqm) Even your 3rm BTO is bigger in size today.
Now, at the same time, I started meeting up with clients from Austville (Sengkang), Belysa (Pasir Ris) and Watercolours (Pasir Ris), Riverparc (Sengkang).
These are all ECs which have just reached their MOP. That means it's just been converted from EC status into Private Condo status.
But these projects are NOT YET full condo status. It's still considered to be Semi Private status.
-----What's the freakkking difference?
1. Foreigners can't buy these projects until they hit the 10th year mark. Singaporeans and PR CAN.
Should you care about this?
NO. Why? You need to know that foreigners need to pay 15% additional taxes in CASH to buy a private condo.
For a 1 mil Purchase, Mr Foreigner needs to pay $150,000 in cash to IRAS. If he has that amount of money lying around, do you think he will buy in Punggol or Tampines?
Or will he buy an investment property in Marina Bay, Orchard or Tanjong Pagar?
-------
So while everyone is suffering from tunnel vision and focused on the upcoming ECs,
I've made the decision to jump to personally buy one of the resale ECs. They are priced below $900psf (reminder, brand new EC is priced at $1100psf), they're bigger, and I don't have to wait 3 years for it to complete. and I'm free to sell it anytime I want.
If prices double by next wk, I am not restricted at all. (If prices were to drop, I've made sure I have 7 years safety net to work with. Talk to me to find out how).
So for the same $10,000 income couple, how does it work for them if they were to buy a direct resale EC or full PTE condo?
Banks will grant them a loan approval of ~$1,340,000. That's way more than what they need.
For the same $1.05mil purchase.
They only need 75% of $787,500 loan - which is below their approval limit.
They need 5% cash - $52,500
They need 20% CPF - $210,000
Total of $262,500 in Cash/CPF.
——-
That's $187,500 difference needed to buy a brand new EC over a resale EC or PTE condo.
Gila kan?
So here are some units which are SELLING TODAY marketed by other agents in the market. (Photos are from Propertyguru.com , contact us to arrange to view)
They range from $830 - $1000 psf ($830k - $1.05mil).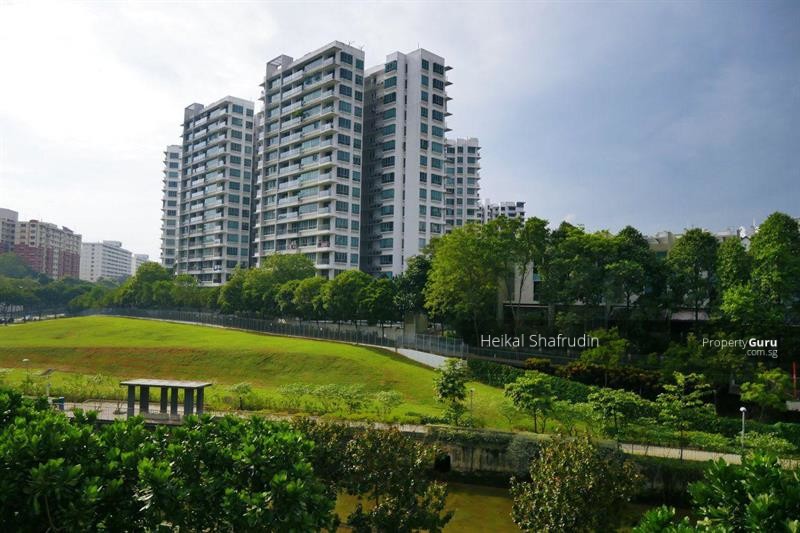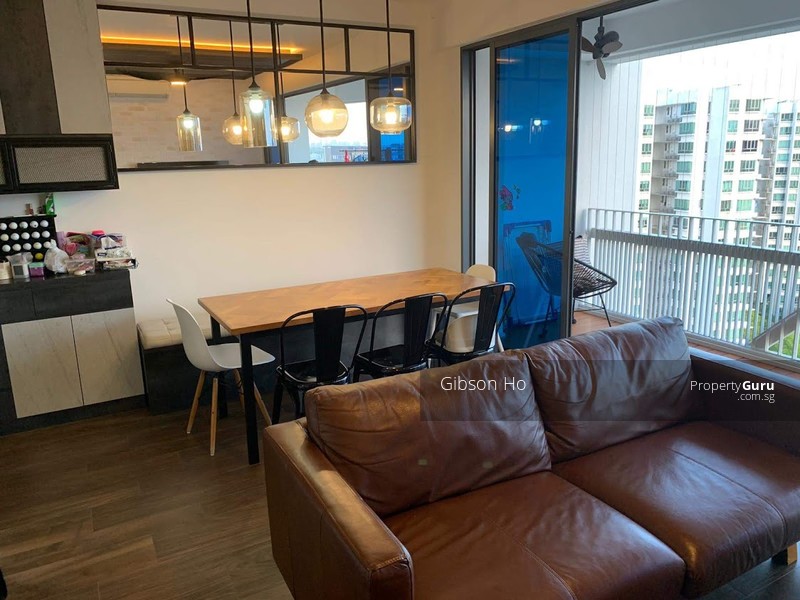 Not in order of sequence:
Austville Residence (Sengkang) - 1442sqft $1.3mil ($901psf)

Austville Residence (Sengkang) - 1023sqft $1mil ($977psf)

Belysa - 1055sqft $1.02mil ($966psf)

Belysa - 1055sqft $950k ($900psf)

Belysa - 969sqft $838k ($864psf)

Belysa - 947sqft $860k ($908psf)
Options are everywhere, we just have to know where to look for them. These are just a handful of units I've brought my clients to view recently. Drop me a text if you'd like to view any of them. If you are keen to learn more about the ONLY Executive Condo Launch in 2019, click on the Piermont Grand EC Link to register. We are part of the marketing team. Rest assured you'll get the best advise an upgrader can get.